Ashland Art Center, Artist Member Show
Ashland Art Center Member Show
March 16, 6:00 pm – 8:00 pm
Featured Artists:  

Shoshanah

 

Dubiner

, Micah 

Ofstedahl

 & Art Van Kraft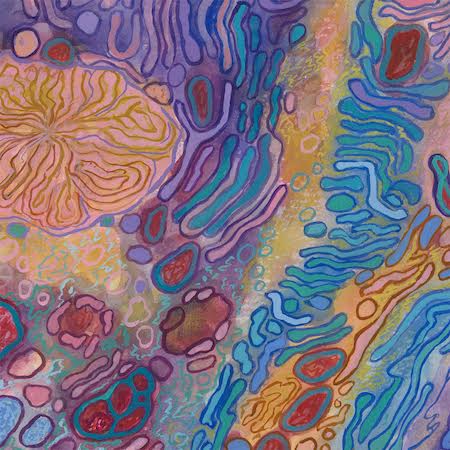 Dubiner
 is an artist and designer whose creativity has found expression in a wide range of disciplines including costume design, museum 
exhibition
 design, computer graphics and animation, and fine arts painting (with gouache as her primary medium).  Since 2007, (after attending a class at SOU in cell biology), she has found 
artistic
 inspiration in the microscopic world.  A large 
reproduction
 of her "
Dndosymbiosis
:  Homage to Lynn 
Margulis
" hangs in the 
Morrill
 Science Center at the University of Massachusetts, Amherst.  Reproductions of her paintings about pollinators are installed near the beehives at SOU's The Farm.  The originals of all these works are featured at SOU's Hannon Library.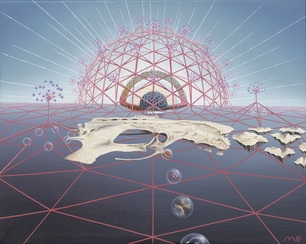 My work invokes awareness of the complexity and beauty of the world around us, seen and unseen. To achieve this I incorporate lesser-known elements of nature and science into my paintings in addition to my creative interpretation of the unseen, mysterious components of life.
Observable scientific subject matter may include microscopic views of single-cell radiolarians, the facets of a bee's eye, or anatomy right down to the cellular level and beyond. I believe a deep awareness of nature gives us an appreciation for life. This awareness inspires wonder and allows us to think beyond our immediate reality.
Surreal elements in my work represent the mysteries of life. The unseen, the unknown, creativity, the subconscious, untapped possibilities, and so on. I explore and expose the balance of concrete, observable reality with the mysteries of life.
Art Van Kraft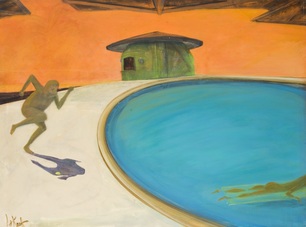 I am a story teller who once used words and now uses paint and canvas. The stories are the same….they tell who we are, and what are we really doing. Dare we look? These paintings are 

American's hidden lives…the things that move us…the things we long for…. I use strong colors and figures to develop an orchestra of images. The content driven paintings reflect my past sideline job as Broadcast Journalist (NPR) in Southern California."
I am represented by Saatchi Art Gallery and Hale Arts Gallery, Los Angeles.