Ashland Art Center
357 East Main Street, Ashland, OR
541-482-2772
10am to 6pm
Ashland Art Center's Gallery Gift Shop and Photographer's Gallery is an excellent resource for fine hand-crafted, local gift items, including ceramics, jewelry, textiles, fine wood-working, as well as wonderful paintings, prints and photography. Browse all three floors of the Art Center's historic Provost building, filled with over 25 open artist studios, a ceramics studio, graphic design office, art supply store and classroom.
---
Currently Featured:
Featured Gallery Artists: Bridgett Reynolds and Linda Dixon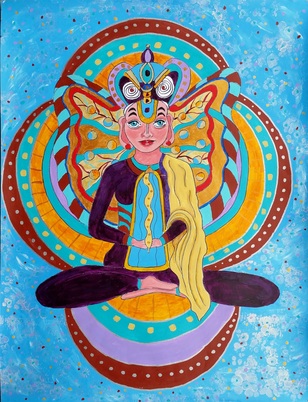 Colorful and humorous works in acrylic and mixed media, featuring cats, birds and fairies.  Wall pieces and original handmade journals are perfect for
gift giving.
Linda Dixon                                         Bridgett Reynolds
Featured Studio Artist:  Deb Van Poolen
Deb Van Poolen will show acrylic and watercolor paintings and giclee' prints of landscapes, butterflies and flowers of the Cascade-Siskiyou region.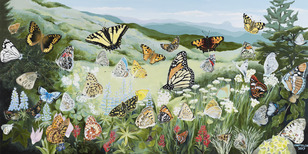 Featured Photographer: Kate Geary
Show:  Old World Views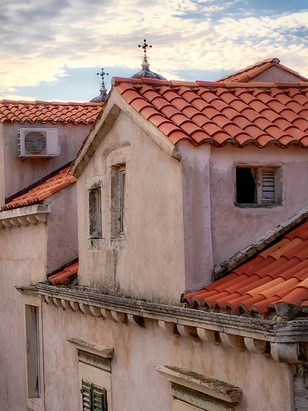 Kate Geary is a local photographer who is drawn to illuminating her take on the natural world.  A selection of her recent work will be on display in The Photographers Gallery at Ashland Art Center beginning during the art walk on December 1.  There she shifts focus to a more urban scene-scape of the old-world cities of Croatia which she visited in September, 2017.  Though Croatia only became an independent country during the war torn dissolution of Yugoslavia in the 1990's, many cities bear archaeological testimony to her ancient history.  Today one can walk the original stonework of the Roman Forum of Zadar, explore the 1st century Roman Amphitheatre in Pula and walk the city walls of Dubrovnik that date to the 13th through 16th centuries.  Red tiled roofs adorn most of the structures of Old Town, with residences and shops shoulder to shoulder along narrow stone paved pedestrian streets.
In the Main Classroom
Kids Clay Show
First Friday, December 1, 5:30 pm – 7:30 pm
We have some very talented young clay artists who will be displaying their work at Ashland Art Center on First Friday